This women Spain Merino Shearling coat with fox fur hood,high quality fur with good resilience and good warmth, when you touch ,feels like baby skin,you will be the most beauty lady in cold winter.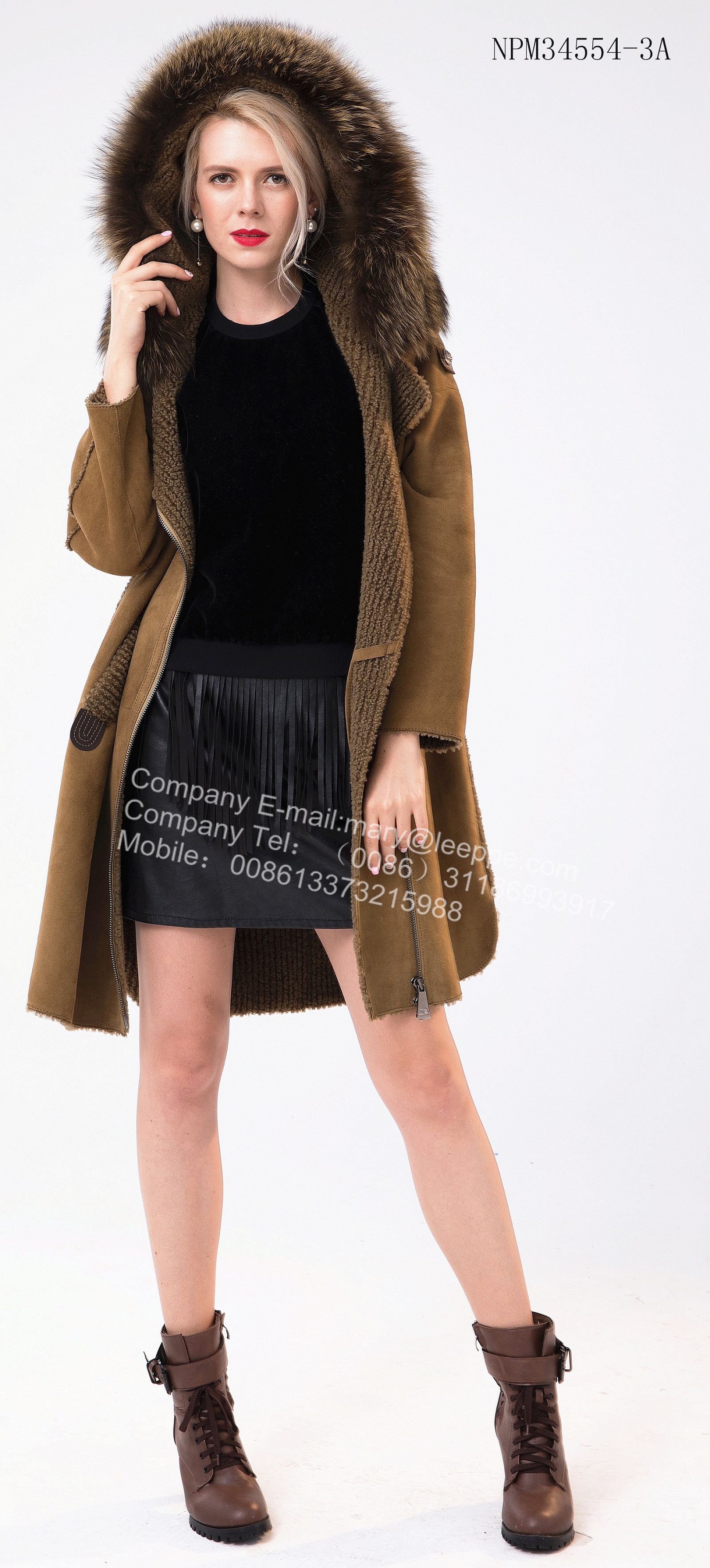 We use high-qualitySpain Merino Shearling in raw materials, and we have decades of working experience in the craft. We use imported original equipment.Classic water ripple and flower decoration, thick fur collar. With our first-class equipment and first-class technology, we have perfect products.
After the completion of the product layer upon layer, special after-staff will immediately inspect the packaging to ensure that our products can be quickly delivered through logistics.
Notes:
1:Use a wide shoulder hanger
2;Be wet by rain please use towel blot up hang in ventilated place,don not insolate bake
3:Pls use special comb to comb through the fur
4:Avoid perfume or hairspray on furs, and place chemicals such as mothballs
5:Regular cleaning to the professional fur store twice a year, do not use the common method cleaning
Do not use plastic bag garment sleeve is best to use silk garment or cotton breathable