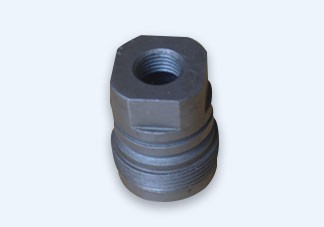 Shanghai Kouyao Precision Machinery Co.,Ltd.One is one of the most professional domestic enterprises that integrate research and development, manufacturing and distribution of such products. We have numerous styles of products with consistent quality and excellent performance that fully meet the national quality and standards.x376dd4bn

Besides providing Steel Machining, we can also provide Steel Machining for . With the highly educated staff , Shanghai Kouyao is able to design, develop, manufacture, install, operate as well as provide technical training to customers and competent after sales services of the whole line. Until now, our products have been exported to Western Europe,Eastern Europe, and other countries.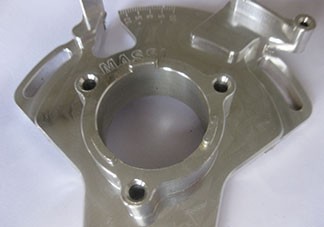 After many years of development, now our companys area covers about square meters and has more than 5-10 people employees. As a Chinese qualified manufacturer,who providing equipments to the System.String[] industry, we ship our products around the world. To learn more about the companys services, please call the hotline:, or visit our official website: www.cmm-metal.com.




Posted by
Ms Zhou
e-Mail //echo Email ?>
Contact company
Company

Shanghai Kouyao Precision Machinery Co.,Ltd.One

Address
No. 1453, Tingfeng Road, Tinglin Town, Jinshan District, Shanghai,Jinshan District,City area,Shanghai,China
City & ZIP

Shanghai

Country

China

Phone

For registered Members only.

Fax

For registered Members only.

Key Customers / Clientele
medial machining parts,Stamping parts,deep drawing parts,Steel Machining,metal machining parts
Company Profile
China Metal manufacturing Synergy Group is a professional company specialized in making all kinds of sheet metal products, metal stamping products,aluminum extrusion processing products and metal machining.Our company has a machining processing factory, aluminum extrusion factory and a sheet metal factory, 3 factories worked together, set up a new trade company. We have more than 10 years of industrial processing experience, we are good at make all kinds base on drawing from customer, and also we are familiar with all kinds of surface finish.Our mission is providing high quality products of metal parts for small and medium customer in the world. Our aims to become a world class supplier of custom manufacturing projects for metal products, and become your most reliable supply chain partner in China.
URL
For registered Members only.
Rating
(0 reviews)
Keywords (seperated by comma)
Aluminium extruded section
Product Specifications
medial machining parts Stamping parts deep drawing parts Steel Machining metal machining parts
Industry Category
System String
Quality/Safety Certifications
Delivery Lead Time
3 5days
Payment & Price Terms
if you are interested in our products
My Offers
if you are interested in our products please contact us inatantly
Product Portfolio / Other Products
Customers
Western Europe Eastern Europe
Detailed Company Introduction
China Metal manufacturing Synergy Group is a professional company specialized in making all kinds of sheet metal products metal stamping products aluminum extrusion processing products and metal machining Our company has a machining processing factory aluminum extrusion factory and a sheet metal factory 3 factories worked together set up a new trade company We have more than 10 years of industrial processing experience we are good at make all kinds base on drawing from customer and also we are familiar with all kinds of surface finish Our mission is providing high quality products of metal parts for small and medium customer in the world Our aims to become a world class supplier of custom manufacturing projects for metal products and become your most reliable supply chain partner in China
FOB Price & Port
unknown
Packaging Details
Unknown depend on different situations
Our Team
if you are interested in our products please contact us inatantly
Web Site
For registered Members only.





 Product Details
 Product id
 612419
 Visits
 131
 Date
 2019.06.06