The Ignition Distributor HUC-8(GM04), GM04, OEM# 1103952, 1103749, 1104048, 1103827 applicable to Cadillac Brougham V8 5.0L, Chevrolet B60 B6P042 V8 6.0L, Chevrolet C1500 C2500 C3500 V8 5.0L/5.7L/7.4L, GMC K1500 Sierra SLX V8 5.0L, Pontiac Firebird Base V8 5.0L, Pontiac Grand Prix Base V8 5.0L, etc. Mainly for the US market.
This item has another form, please check the picture below.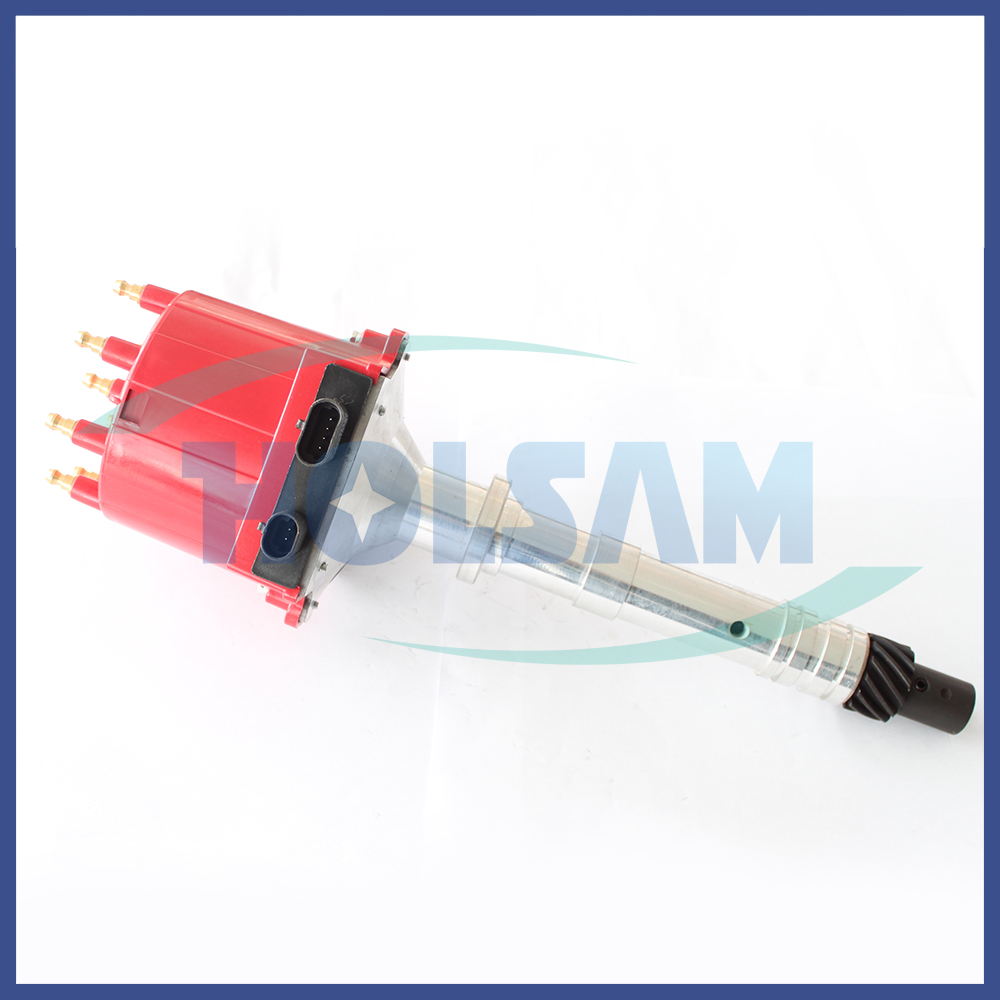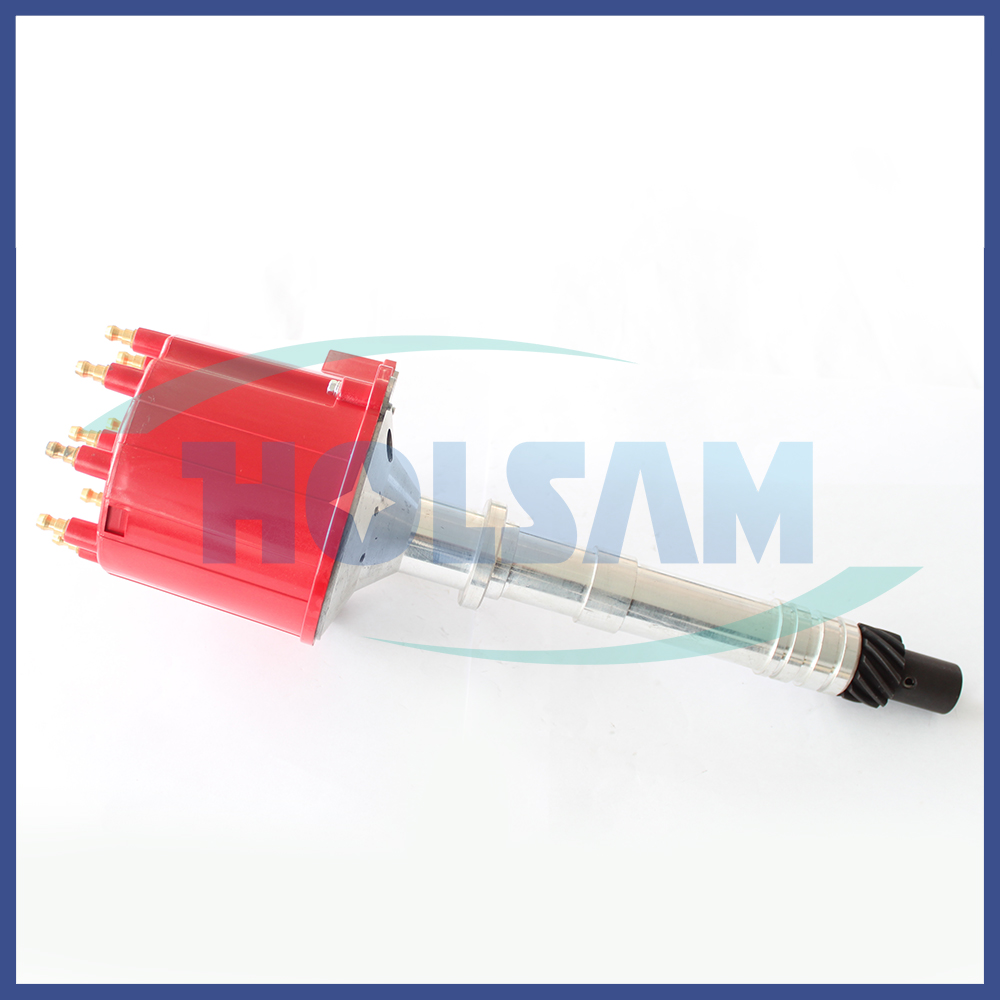 As a company which has 30 year experience in Ignition Distributor development and manufacturing. We are committed to providing all new and high quality products.
We believe that you can find more information below, also please feel free to let we know, if you need any help.
OEM#/Parts#:
| | |
| --- | --- |
| 1103952 | 1103749 |
| 1104048 | 1103827 |
| GM04 | |
Applications:
| | | |
| --- | --- | --- |
| YEAR | MODEL | ENG. |
| 1990-1992 | Cadillac Brougham V8 5.0L | |
| 1991 | Chevrolet B60 B6P042 V8 6.0L | |
| 1994-1998 | Chevrolet B7 B7T042 V8 7.0L | |
| 1987-1994 | Chevrolet Blazer V8 5.7L | |
| 1988-1995 | Chevrolet C1500 C2500 C3500 V8 5.0L/5.7L/7.4L | |
| 1994-1995 | Chevrolet C35 V8 5.7L | |
| 1987-1990 | Chevrolet Camaro V8 5.0L 5.7L | |
| | Chevrolet G20 G10 G30 V8 5.0L/5.7L/7.4L | |
| 1991 | GMC B6000 B6P042 V8 6.0L | |
| 1988-1993 | GMC C1500 Sierra V8 5.7L | |
| 1988-1993 | GMC C2500 Sierra V8 5.0L | |
| 1990-1996 | GMC C6000 Topkick C6H042 V8 7.0L | |
| 1997-1998 | GMC C7500 Topkick C7H042 V8 6.0L | |
| 1989-1996 | GMC G3500 Rally V8 7.4L | |
| 1988-1993 | GMC K1500 Sierra SLX V8 5.0L | |
| 1988-1995 | GMC K2500 Sierra SLE V8 5.0L | |
| 1988-1989 | GMC P2500 Base V8 5.7L | |
| 1987 | GMC R1500 Base V8 5.0L | |
| 1987-1989 | GMC R3500 Sierra Classic V8 7.4L | |
| 1987-1992 | Pontiac Firebird Base V8 5.0L | |
| 1987 | Pontiac Grand Prix Base V8 5.0L | |




Posted by
Hu Cheng
e-Mail //echo Email ?>
Contact company
Company

Ningbo Holsam Trading Co.,Ltd.

Address
ZhejiangNingboNo. 218, Deli Road, Jiaochuan Street
City & ZIP

Ningbo315200

Country

China

Phone

For registered Members only.

Fax

For registered Members only.

Key Customers / Clientele
tradegroup in euroup
Company Profile


Ningbo Holsam Trading Co., Ltd. is a Industry and trade integration
company which is professional auto parts supplier, especially in the field of
ignition system.






The parent company, Ningbo High Quality Auto Electric Parts
Manufacturing Co., Ltd. is a factory that has been around for decades, specialized
in manufacturing ignition distributors of auto and motorcycle and its parts.






The company has over 70 staff members and over 20 senior and junior
technicians with experience of design and development. It covers on area of
9,308 square meters among which 8,109 is built-up area. There are over
50,000,000 RMB capital altogether, 50 sets different production equipment, 15
sets testing equipment and 2 assembly lines which has the production ability of
over 300,000 sets annually, etc.


URL
For registered Members only.
Rating
(0 reviews)
Keywords (seperated by comma)
Distributor for Chevrolet GMC 1103827
Product Specifications
specification in description
Industry Category
Machinery and Equipment / Industrial Supplies > Industrial Supporting Machinery Manufacturers > Woodworking machines
Quality/Safety Certifications
Delivery Lead Time
2month
Payment & Price Terms
Fob
My Offers
Distributor for Chevrolet GMC 1103827,Distributor for Chevrolet GMC 1103749,Distributor for Chevrolet GMC 1104048
Product Portfolio / Other Products
Customers
andmany
Detailed Company Introduction
FOB Price & Port
ningbo$150
Packaging Details
seeing in Inquiry
Our Team
every one of ourOur Team represent the spirit of our company: Professional,driven, committed
Web Site
For registered Members only.





 Product Details
 Product id
 509012
 Visits
 7
 Date
 2017.10.25