Cheap pcp electric 300 bar air pump
Electric 300 bar air pump used to fill your PCP airgun. Say goodbye to your local dive shop, now younever have to pay them to fill, test or charge you ever again. Ideal to buy for clubs or to share between friends. fill as often as you like up to 300bar. Ideal for remote areas!
1.Electric 300 bar air pump SUPPLIED WITH SPARE PARTS,No extra hoses or adapters to buy , everything is included to fill individual paintball tanks.

2.All life technology service
3.Electric 300 bar air pump MANUAL INCLUDED
4.QUIETER THAN YOU WIFES WASHING MACHINE!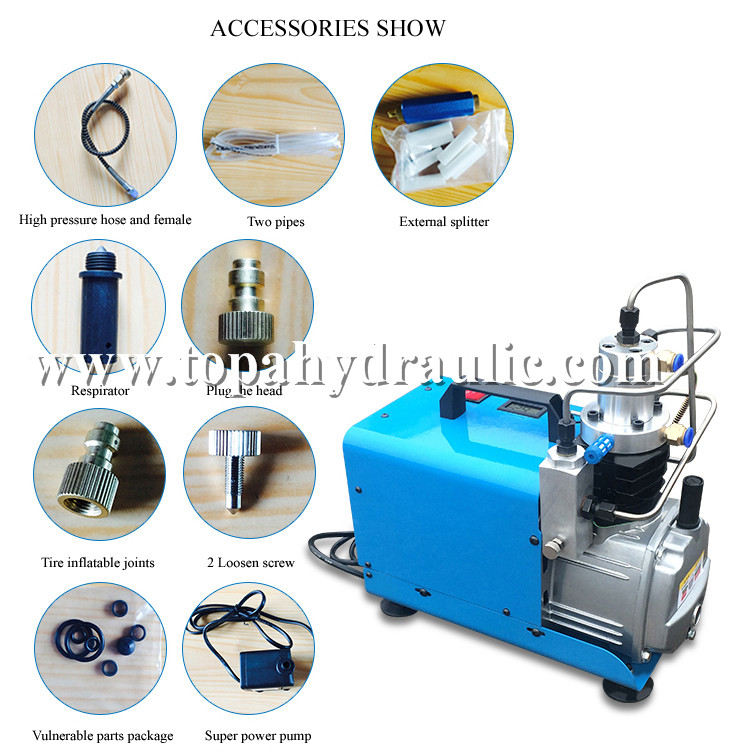 Product Description
Electric 300 bar air pump is the perfect choice for individuals, small group of friends or recreation group, technicians, and small fields and stores with a low volume of air fills
Name

Air compressor

Model

0516/0517

Volume

L37.5CM* W22.5CM *H38.5CM

Net Weight

16kg

G W

19kg

Voltage

100-130V or 220V-250V 60HZ/50HZ

Power Rating

1.8KW

Inflating Speed

2800R/Min

Working Pressure

0-300BAR 0-30MPA 0-4500PSI

Material of Cover

Cast Aluminumc

Oil:

L-MH 46 Anti-Wear Hydraulic Oil (High Pressure) GB 11118.1
or 5W-40 Oil (the machine is without of oil because the oil is not allowed on the plane)
Application
Electric 300 bar air pump are used in a variety of functions, from recreational to professional use. The three most common uses for them, however, are in paintball and firefighting.
Workshop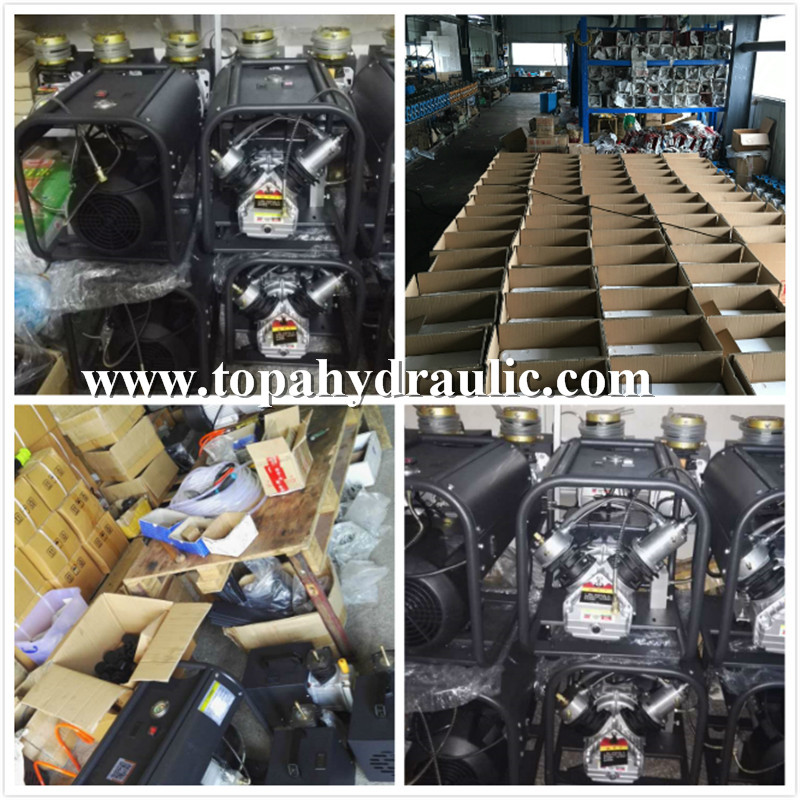 Packaging&Shipping
Electric 300 bar air pump uses wooden case to avoide damage when shiping, and to protect pcp compressor.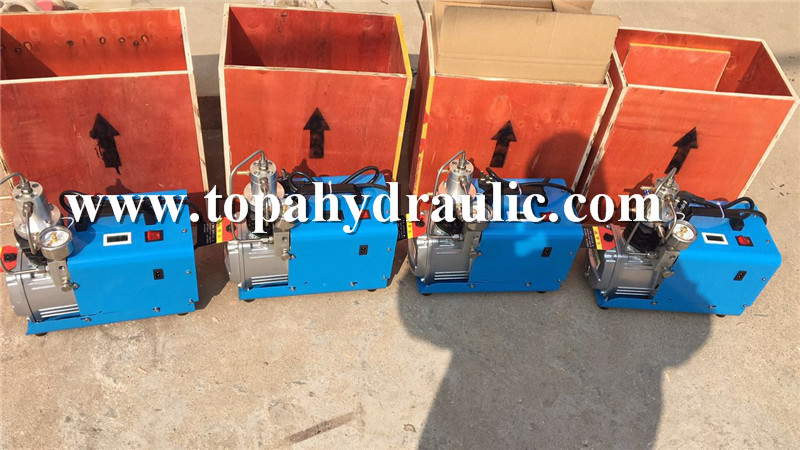 Why Choose Us?
Electric 300 bar air pump Features:
1.This electric 300 bar air pump Long life, safety explosion-proof.
2.This electric 300 bar air pump Integral cylinder head without external gas path pipe.
3.The electric 300 bar air pump with built-in water separation system, is not easy to carbon deposit.
4.Our cfm air compressor all with Built in integrated oil-water separation, imported super wear piston ring.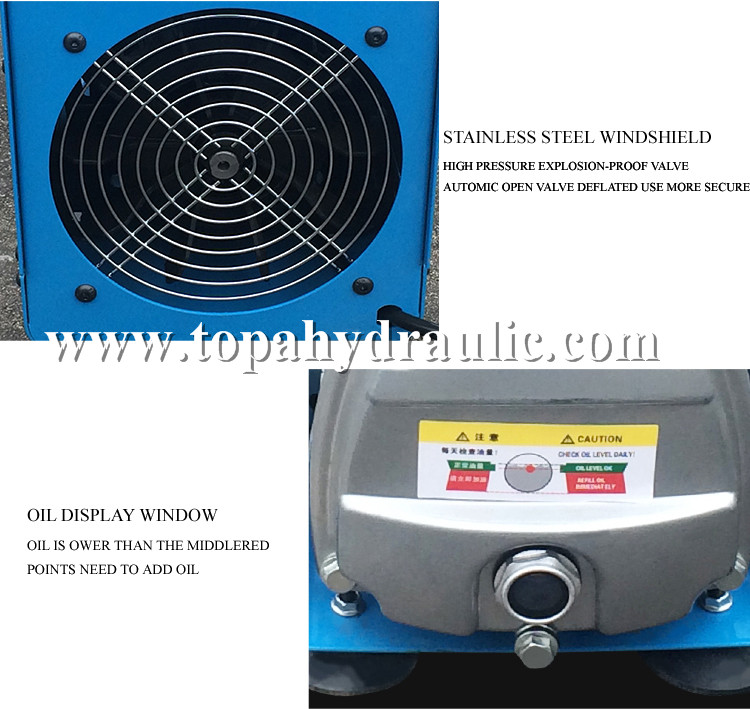 FAQ
Q: How fast will this electric 300 bar air pump fill a tank?
A:To fill 0.5L paintball tank, it need about 4-5 minutes. Single cylinder of air compressor will fill 6.8 L paintball tank in a little more than an hour to 4500 psi. Double cylinder of pcp compressor fille 6.9L paintball need about 20
Q: Can I fill a scuba tank using this electric 300 bar air pump?
A: NOT for breathable air!
Q: How much noise does this cfm air compressor make?
A: Not that much but its not completely silent. Its about like your mothers sewing machine.
Q: Does this mini air compressor turn off by itself?
A: Yes. Simple model air compressor do not have this function. The auto stop type can turn off on set pressure
Q: What else do I need to get to make this electric 300 bar air pump work?
A: Fill machine oil, you can use this compressor 300 bar now.
Q: What would we pay attention to when using electric 300 bar air pump?
1. Please add lubricating oil before you start using the machine first time
2. When running, if compressor 300 bar vibrates violently, please add pad or towel under the compressor
3. When the paintball compressor working, the cooling system must be working at the same time
4. Electric air compressor must not be working without oil, so you must pay attention to the level of oil
How To Contact Us?